Good afternoon my beloved friends, how are you? It has been a while since we had a crochet blanket here. So, today we decided to bring this Granny Spike Stitch Blanket. The Original color is a rainbow, just what you need to add color to a room. But, you can make this item in different colors, giving the environment just what it is missing.
Crochet is an ancient technique made with an appropriate needle and thin threads or thick, more rustic strings. Since crochet appeared, it has never gone out of fashion. It is possible to see beautiful handicrafts produced.
Women's fashion, children's clothing, bathroom sets, kitchen rugs, pillow covers and also for the living room, with the crochet sofa blanket. A soft craft that brings warmth to the environment with simplicity.
The crochet blanket is one of the most popular and easy-to-find items in homes. This is true for a number of reasons, above all because this is a cheap product, and it is even possible to make it at home with the help of a few tools, and it is also very versatile, with several uses, in addition to models available in stores. 
It brings an extra charm to the living room, envelops you during a binge-watch of movies and series and protects your upholstery. The sofa blanket has many uses and can be responsible for making your space more inviting and cozy, especially on cold days.
So, if you are looking to create a cozy atmosphere for your home, you need to have at least one crochet piece to decorate. The crochet sofa blanket is a simple decoration accessory, but it totally changes the atmosphere of the place.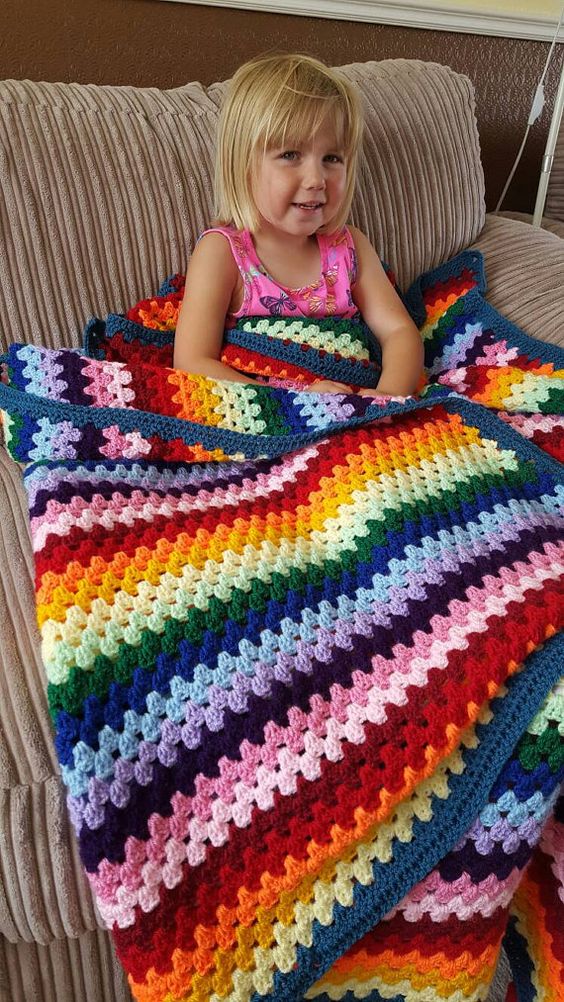 If this stitch is not what you are looking for, particularly, no problem. Below you can find more stitches we have here in our blog:
Therefore, are you ready to make your environment cozier, warmer and more inviting? Then, this is time to go get to your needles and start crocheting. Would you like to see more blankets around here? Let us know and we will be more than happy to bring. Have an amazing day, full of blessings and new ideas. See you around the crochet world.